LT Exec Series, Managing Team Capacity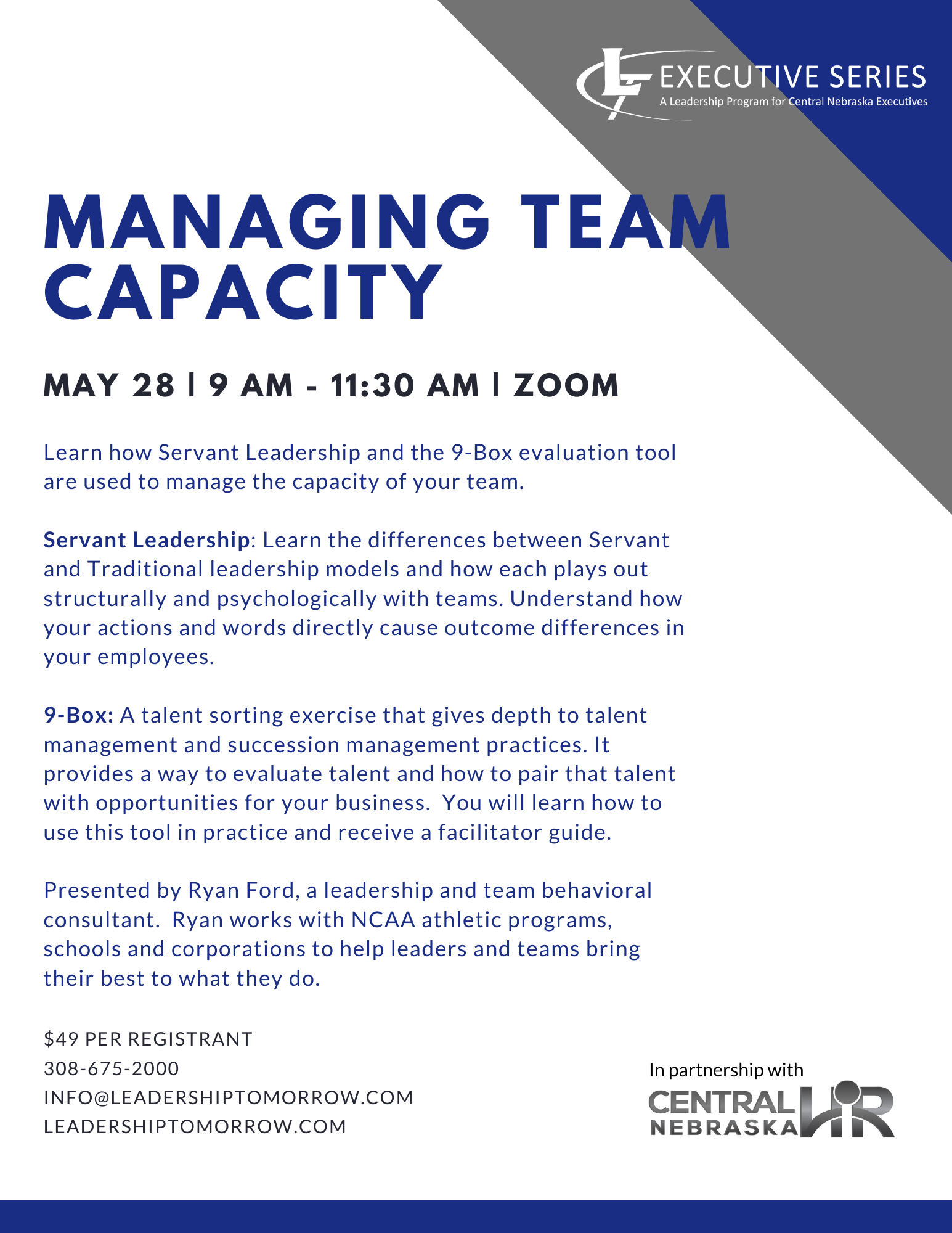 Learn how Servant Leadership and the 9-Box evaluation tool are used to manage the capacity of your team in our latest LT Executive Series.
Servant Leadership: Learn the differences between Servant and Traditional leadership models and how each plays out structurally and psychologically with teams. Understand how your actions and words directly cause outcome differences in your employees.
9-Box: A talent sorting exercise that gives depth to talent management and succession management practices. It provides a way to evaluate talent and how to pair that talent with opportunities for your business. You will learn how to use this tool in practice and receive a facilitator guide.
Presented by Ryan Ford, a leadership and team behavioral consultant. Ryan works with NCAA athletic programs, schools and corporations to help leaders and teams bring their best to what they do.